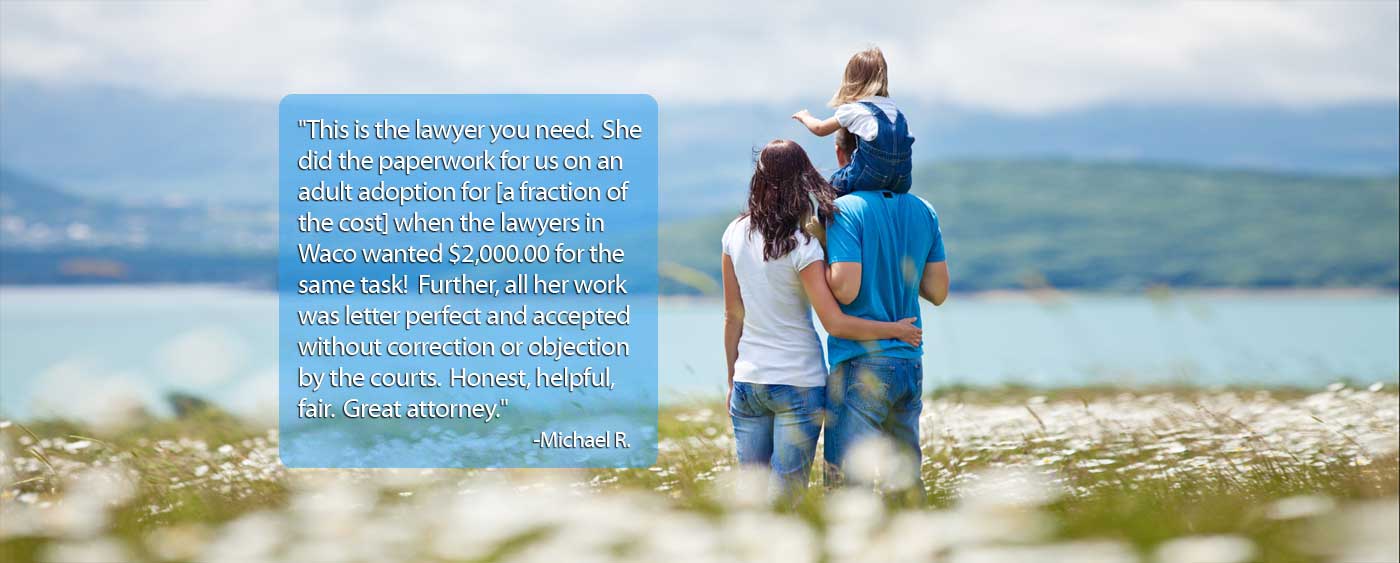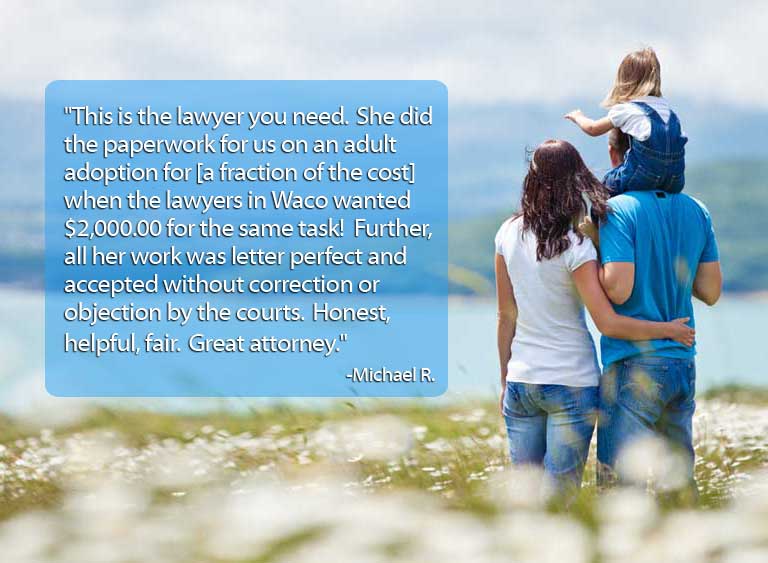 Basic
Adoption Package

Adult Adoption Package includes:

Original Petition for Adoption.

Consent form.

Final Order for Adoption.

Instructions for filing and presenting to the court, including a script.

Required court forms.

State of Texas form to change birth certificate (fillable pdf)

*Name change is not included in this package
Upgrade
Adoption w/ Name Change

Includes Basic Package, plus:

Name Change request

Name Change packet (interactive pdf with helpful website links)
Premium
Assisted Adoption

Includes Upgrade Package, plus:

We complete the State of Texas form for you.

We submit the State of Texas form for you.
Not sure which package is right for you? Give us a call at 214-269-4256.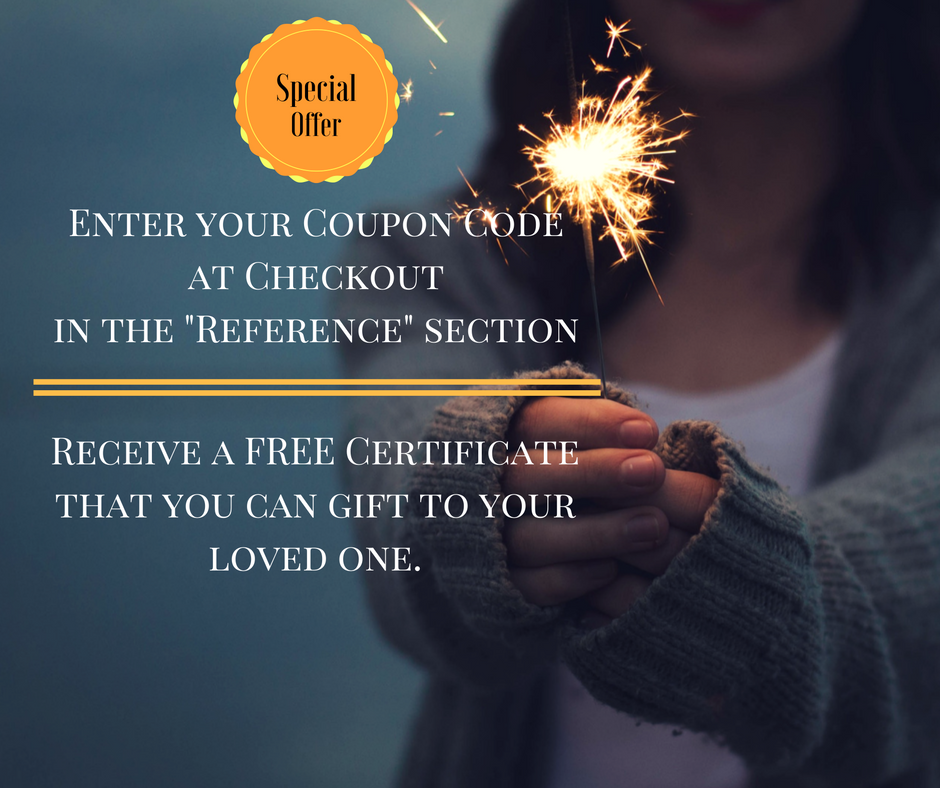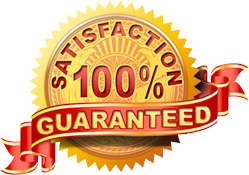 We guarantee that our forms will be complete and have everything you need to file in the State of Texas. If for any reason your filing is rejected, contact us to see if we can help you correct the error and resubmit it. If we can't help you, then we will refund your money.
To get started right away, please select a package from the Pricing Plans page and click the "Get Started Now" button.
To contact us for any other reason, please call 214-269-4256 or complete the form below.